Renault Koleos Service Repair Manual: Manual gearbox: Parts and consumables for the repair
6-SPEED MANUAL GEARBOX

Parts always to be replaced when they have been removed:
lock rings,
differential outlet seals,
input shaft inlet seal,
pins.
the engagement clips,
the clutch thrust bearing,
the gear lever seal,
the gear selector lever seal,
the blanking cover,
the seal,
the guide bolts.
Manual gearbox: Identification
6-SPEED MANUAL GEARBOX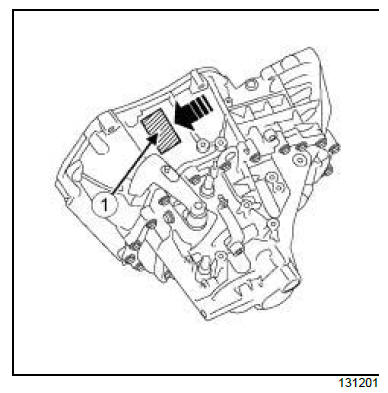 The gearbox is identified by a mark (1) engraved on the top of the gearbox.
Renault Koleos Owners Manual
Renault Koleos Service Repair Manual
© 2018-2023 Copyright www.rkoleos.com
0.0068