AIR CON 01 or AIR CON 02
Dehydrator reservoir
Compressor
Pressure sensor
Condenser
Condenser - compressor connecting pipe
Expansion valve - condenser connecting pipe
Compressor - expansion valve connecting pipe
Intermediate pipe - expansion valve connecting pipe
Intermediate pipe - compressor connecting pipe
Expansion valve
Evaporator
External temperature sensor
Passenger compartment temperature sensor
Solar radiation sensor
2TR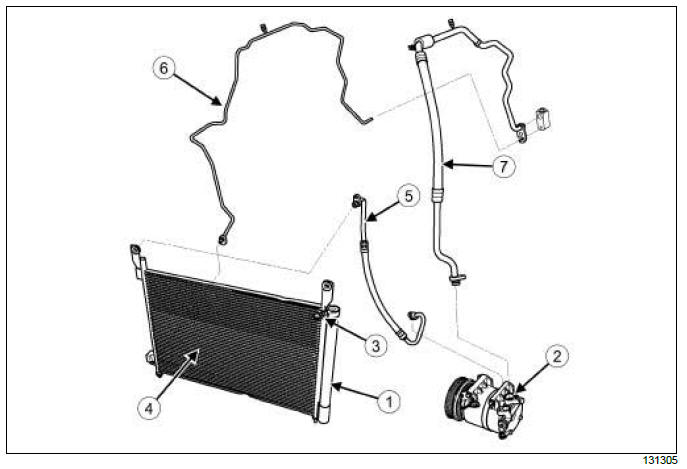 M9R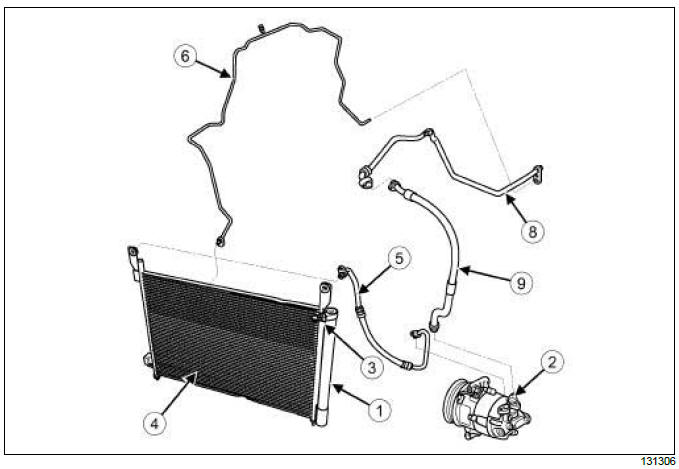 All the components shown in the diagram are located in the engine compartment.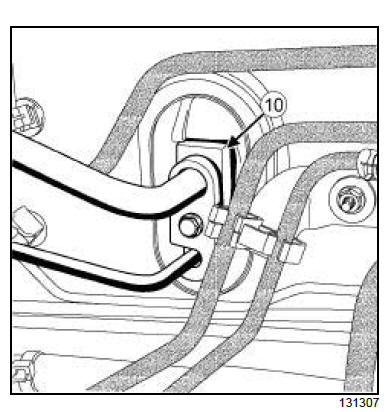 To access the expansion valve (10) , remove the pipe union.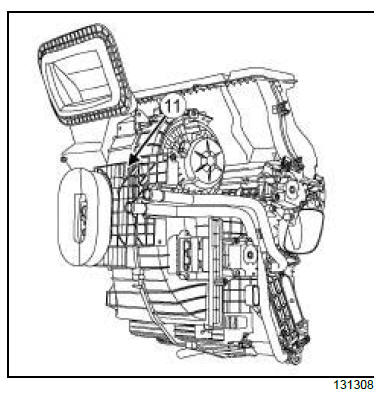 The evaporator (11) cannot be separated from the distribution unit.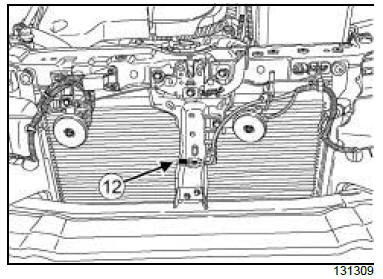 The external temperature sensor is located in front of the radiator.
The passenger compartment temperature sensor (13) is located on the lower cover of the dashboard on the driver's side.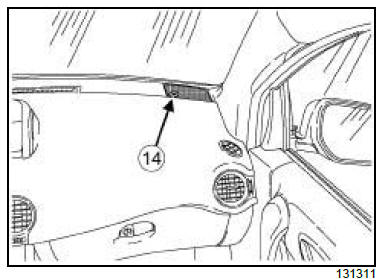 The solar radiation sensor is located on the dashboard tweeter grille.