General information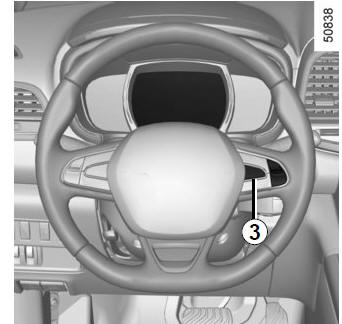 Trip mileage resetting
With "trip mileage recorder" selected on the display, press key OK 3 until the mileage recorder resets to zero.
Resetting the journey parameters (reset button)
with the display showing one of the trip settings, press key OK 3 until the display is reset to zero.
Interpreting some of the values displayed after resetting
The values showing average fuel consumption and average speed will become more stable and reliable the further you have travelled since the last time the Reset button was pressed.
The average fuel consumption may decrease when:
the vehicle stops accelerating;
the engine reaches its operating temperature (if the engine was cold when the reset key was pressed);
when driving from an urban area onto the open road.
Automatic resetting of the journey parameters
Resetting occurs automatically when the maximum value of any of the parameters is exceeded.
Trip settings
The display of information shown below DEPENDS ON THE VEHICLE EQUIPMENT AND COUNTRY.