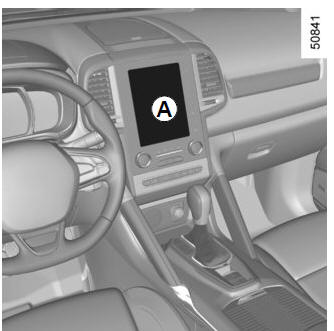 With the air conditioning switched on, from the screen A, select Menu, Vehicle, Take care.
Outside air quality
The air quality is given using a graph on the multifunction screen.
Three colours indicate the air quality level (from the cleanest to the most polluted):
(blue)
(light grey)
(grey)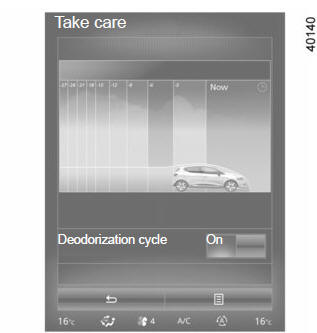 Deodorisation function
This reduces unpleasant odours in the passenger compartment.
Deodorization cycle
ON: helps to reduce the unpleasant odour more quickly in the passenger compartment,
OFF: stop the function.
Note: The function is on a timer. It stops automatically after a few minutes.
Please refer to the multimedia instructions for further information.