Renault Koleos Service Repair Manual: Sill panel: Description
The options for replacing this part are as follows:
front partial replacement,
partial replacement under door:
Rear partial replacement
complete replacement.
IMPORTANT Use a repair bench to ensure the positioning of the points and the geometry of the axle assemblies.
I - COMPOSITION OF THE SPARE PART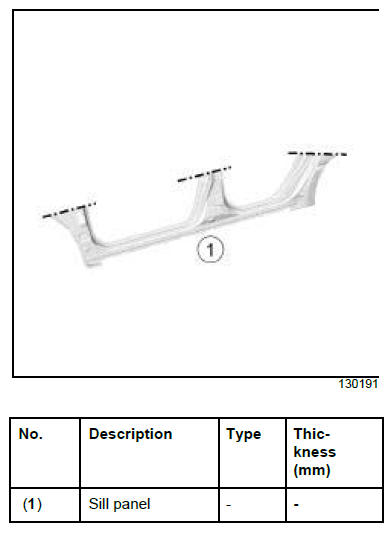 II - PART FITTED
Partial front replacement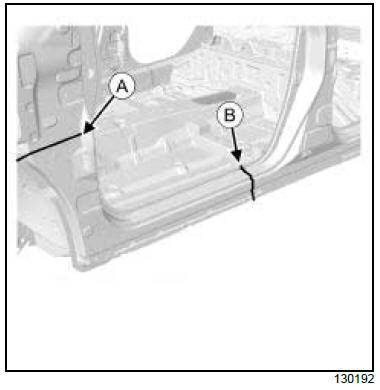 Section A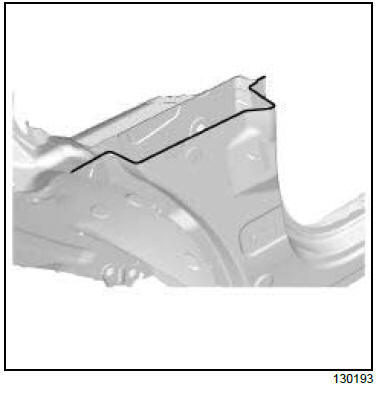 Section B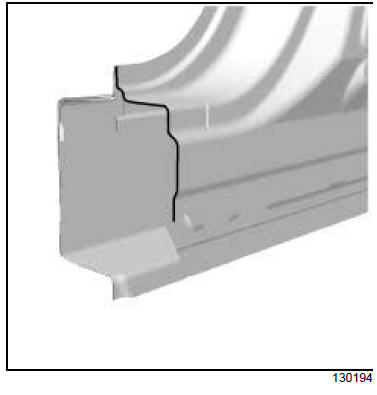 Replacement under door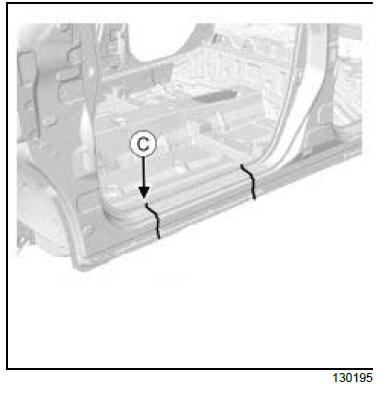 Section C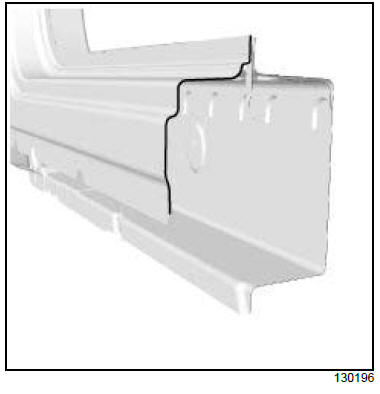 Partial rear replacement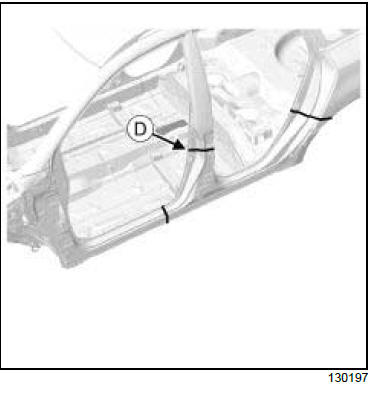 Section D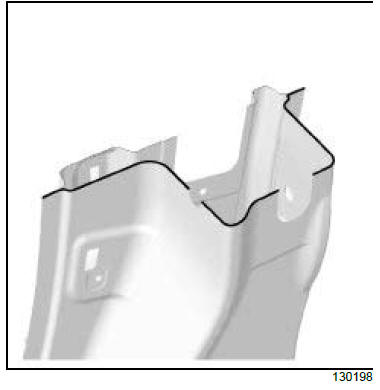 Front section replacement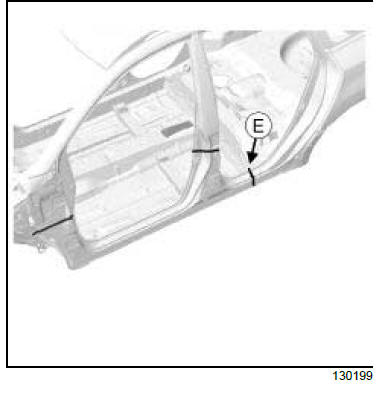 Section E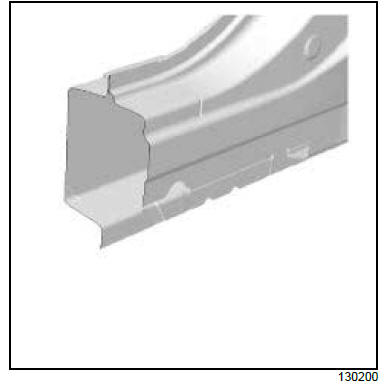 Partial replacement of the rear end section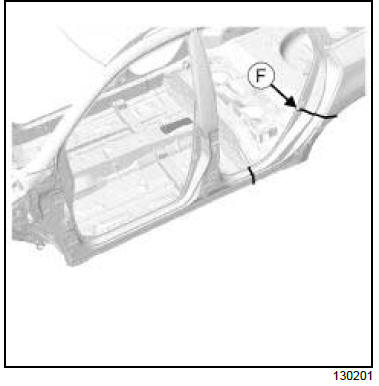 Section F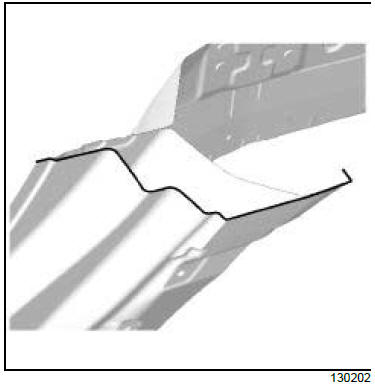 III - POSITIONING OF LOCAL ELECTRICAL EARTHS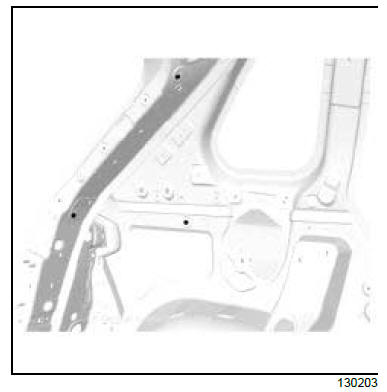 WARNING To avoid damaging the vehicle's electrical and electronic components, disconnect the earths of any wiring near the weld area.

Position the welding machine earth as close as possible to the weld zone (see MR 400).
Renault Koleos Owners Manual
Renault Koleos Service Repair Manual
© 2018-2023 Copyright www.rkoleos.com
0.0054