Renault Koleos Service Repair Manual: Roof rear section: Description
There is only one way of replacing this part:
This operation only affects versions equipped with a sunroof.
I - COMPOSITION OF THE SPARE PART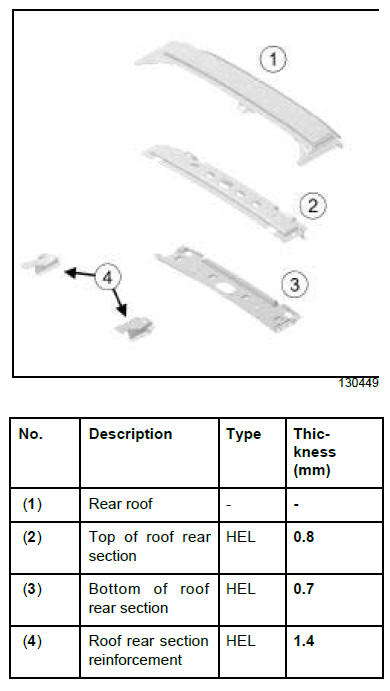 II - PART FITTED
Complete replacement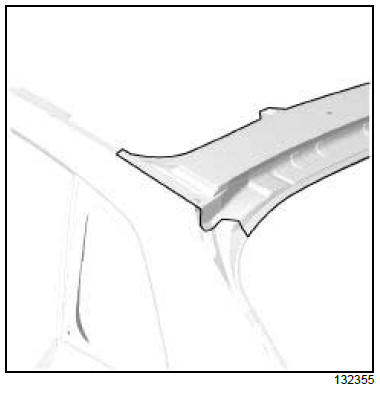 WARNING If the mating faces of the parts to be welded are not accessible, make EGW plug welds to replace the original resistance welds (see MR 400).
Note: For welded connections in three thicknesses, the spot welds on the part replaced should be made in the same place as for the original joint to retain its mechanical specifications. See MR 400.
III - POSITIONING OF LOCAL ELECTRICAL EARTHS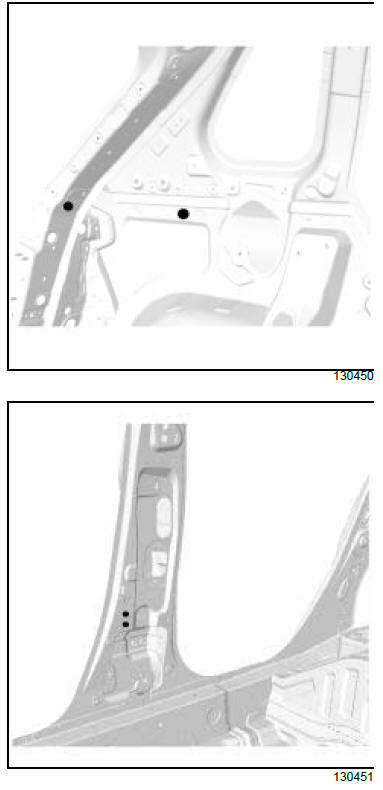 WARNING To avoid damaging the vehicles electric and electronic components, the earths of any wiring harness near the weld area must be disconnected.

Position the welding machine earth as close as possible to the weld zone (see MR 400).
Renault Koleos Owners Manual
Renault Koleos Service Repair Manual
© 2018-2023 Copyright www.rkoleos.com
0.0053