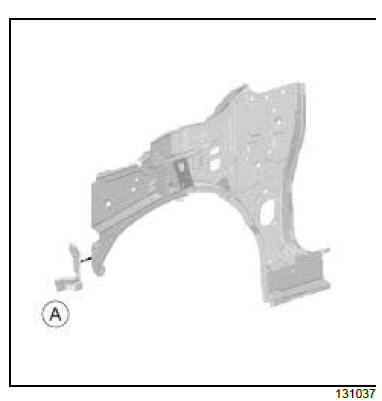 To replace this part, also order the front wing mounting (A) .
The options for replacing this part are as follows:
partial replacement of the front end section,
front partial replacement,
complete replacement.
I - COMPOSITION OF THE SPARE PART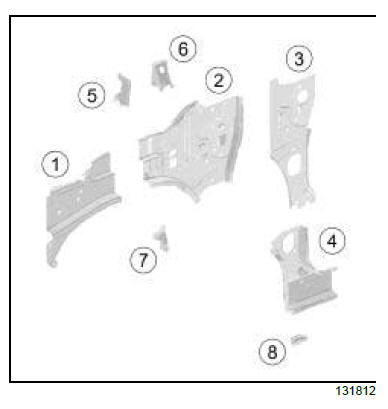 II - PART IN POSITION
Partial replacement of the front end section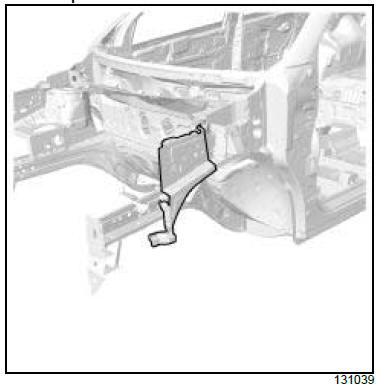 Partial front replacement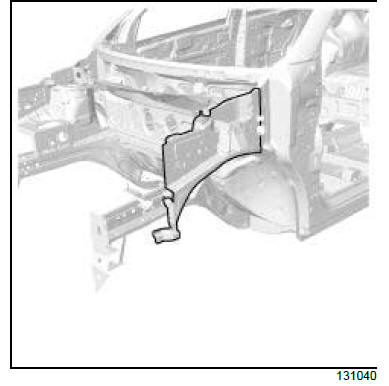 Complete replacement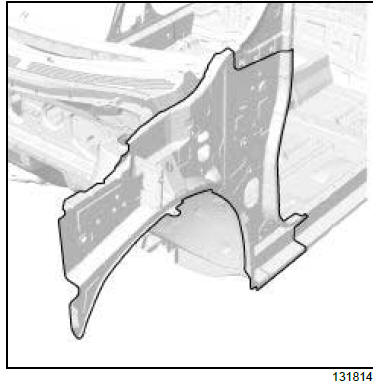 WARNING If the mating faces of the parts to be welded are not accessible, make EGW plug welds to replace the original resistance welds (see MR 400).
III - POSITIONING OF LOCAL ELECTRICAL EARTHS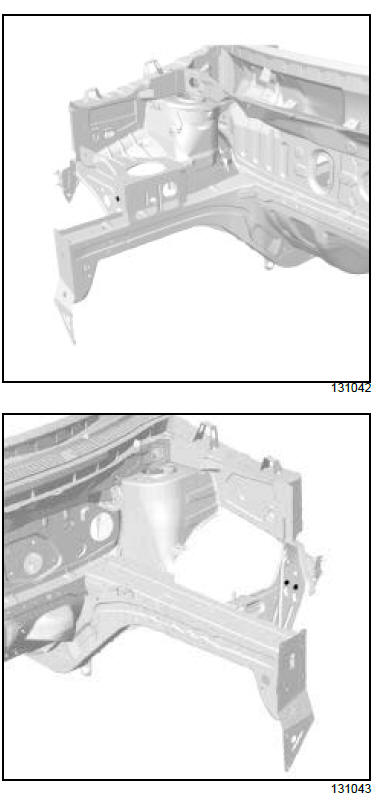 WARNING To avoid damaging the vehicles electric and electronic components, the earths of any wiring harness near the weld area must be disconnected.

Position the welding machine earth as close as possible to the weld zone (see MR 400).