Renault Koleos Service Repair Manual: Rear cross member under front seat: General description
Note: The information contained in the following describes the general repair procedure for all vehicles having the same design for this part.

Before reading this general information, check that there are no special notes associated with this vehicle.

These special notes will be specified if applicable in other parts of this subsection dealing with the part.
Note: For a detailed description of a particular connection, see MR 400.
DESIGN OF THE STRUCTURAL COMPONENT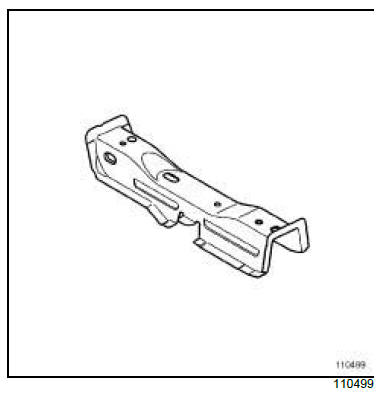 This is a basic part. It serves as a mounting for the rear part of the front seat and to rigidify the body in the event of a side impact.
Rear cross member under front seat: Description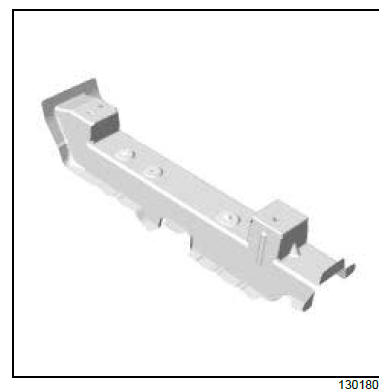 There is only one way of replacing this part:
I - COMPOSITION OF THE SPARE PART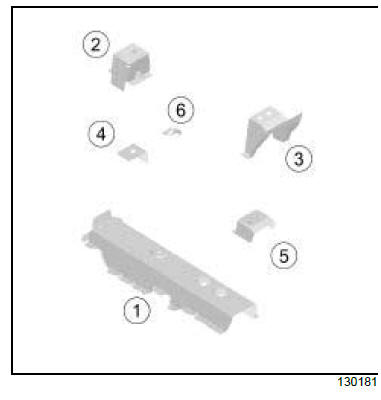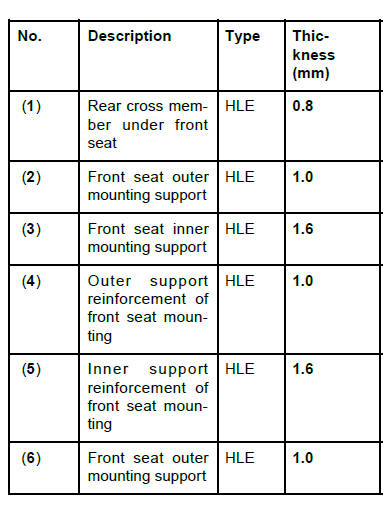 II - PART FITTED
Complete replacement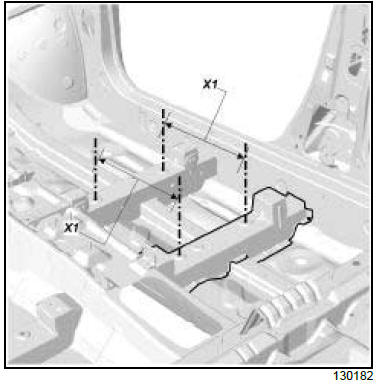 (X1) = 342 mm
WARNING If the mating faces of the parts to be welded are not accessible, make EGW plug welds to replace the original resistance welds (see MR 400).
Renault Koleos Owners Manual
Renault Koleos Service Repair Manual
© 2018-2023 Copyright www.rkoleos.com
0.0057