I - PREPARATION OPERATION FOR CHECK
Position the vehicle on a two-post lift.
Remove the wheel .
II - CHECKING OPERATION FOR PART CONCERNED
Note: Use a Palmer type tool to check the thickness of the disc.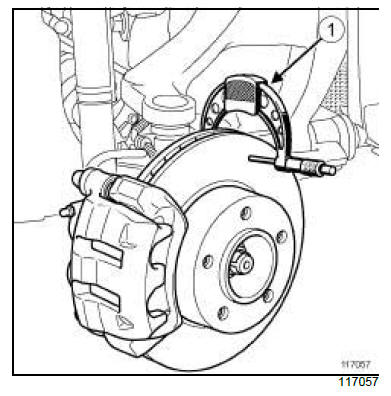 Position the Palmer tool (1) to measure the disc thickness.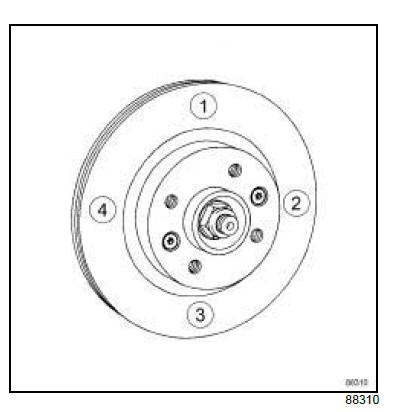 Measure the thickness of the disc at 4 points in order (90º apart).
Compare the values with those recommended by the manufacturer .
III - FINAL OPERATION
Replace the discs if necessary .
Refit the wheel.