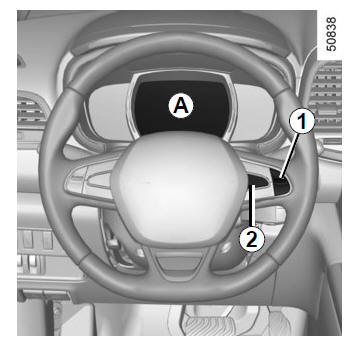 Instrument panel A
Depending on the vehicle, you can customise your instrument panel with the content and colours of your choice.
From the multifunction screen , select "System", then "User profile". Refer to the handbook for the equipment.
Driving style indicator 3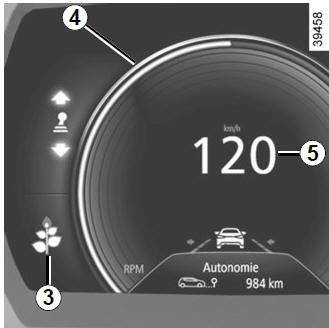 Rev counter 4 (graduations x 1000)
Speedometer 5 (km or miles per hour)
This is displayed differently according to how the instrument panel is customised.
Overspeed buzzer Depending on the vehicle and country, a buzzer sounds for approximately 10 seconds every 40 seconds, as long as the vehicle is travelling in excess of 72 mph (120 km/h).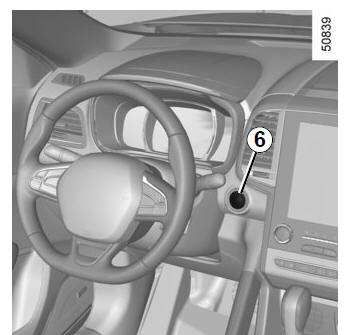 Instrument panel in miles (option to switch to km/h)
Vehicles not fitted with a navigation system
With the ignition off, press the OK button 2 and the start button 6;
using control 1, select "Settings", "Instrument panel", then the unit;
Press the OK button 2 to confirm.
To return to the previous mode, repeat the same operation.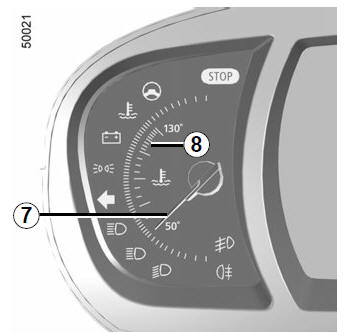 Vehicles fitted with a navigation system On the multifunction screen, select "System" , "User profile" and "Unit".
Note: In both cases, once the battery is switched off, the on-board computer automatically returns to the original unit of measurement.
Trip computer and warning system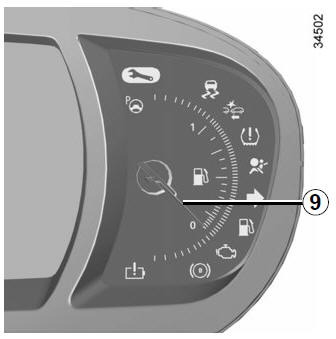 Coolant temperature indicator 7
In normal use, indicator 7 should be before arear 8. Under "intensive" operating conditions, the needle may approach this zone. This is not serious unless the warning light
comes on accompanied by a message on the instrument panel and a beep.
Fuel level gauge 9
If the level is at the minimum, warning light

integrated in the indicator comes on orange, accompanied by a beep. Fill up as soon as possible.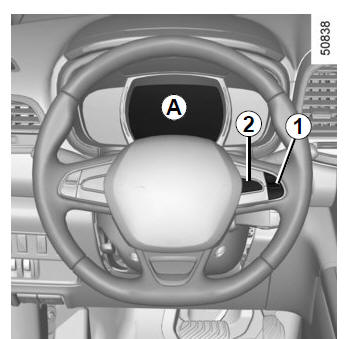 Engine oil level low warning
When the engine is started, the instrument panel display A alerts you when the minimum oil level is reached. The first time the warning appears, it can be cleared by pressing the OK button 2.
Subsequent warnings will disappear automatically after 30 seconds.