Special tooling required
Emb. 1780 Set of clutch plate centring mandrels.
Before removing the clutch, check:
The direction of fitting for the clutch plate.
Before refitting the clutch, check:
The flywheel friction track (no scratches or blue stains),
The crankshaft bearing (no sticking),
The engine and gearbox seals (replace if necessary),
The sliding action of the clutch plate on the output shaft,
The guide of the thrust bearing and clutch fork (no wear or scratches).
WARNING To prevent the clutch from juddering or slipping, do not grease the output shaft or the clutch plate hub.
During refitting:
Check the direction of the clutch plate.
Centre the clutch plate using the tool (Emb. 1780) Gradually torque tighten the clutch pressure plate bolts.
After refitting, check:
The clutch play (for a cable operated vehicle),
Bleeding of the hydraulic circuit (for vehicles with hydraulic controls).
Clutch: Specifications
6-SPEED MANUAL GEARBOX
M9R
Pressure plate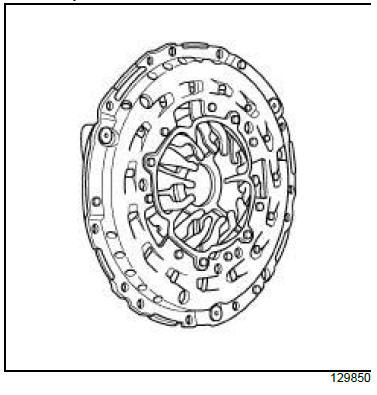 Drive plate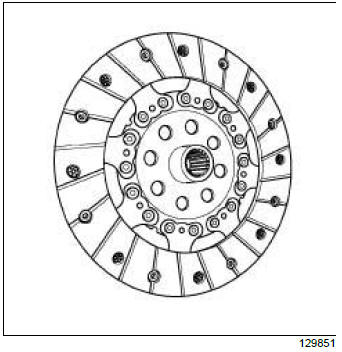 Outer diameter of plate: 250 mm
Plate thickness: 7.8 mm
Number of splines: 21
2TR
Pressure plate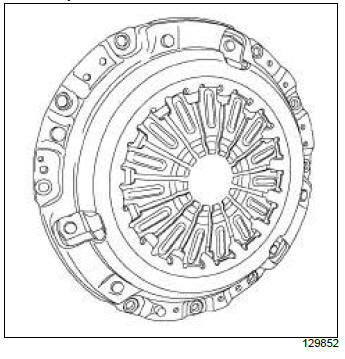 Drive plate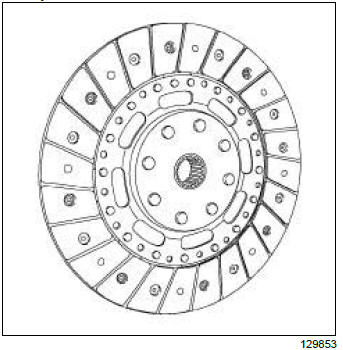 Outer diameter of plate: 240 mm
Plate thickness: 6.7 mm
Number of splines: 21