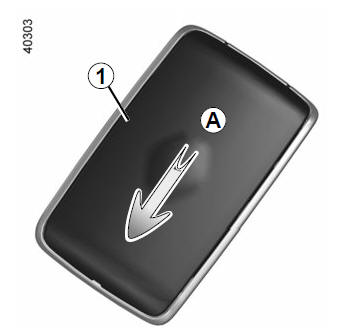 Replacing the battery
When the message "Keycard battery low" appears on the instrument panel, replace the battery in the RENAULT card:
slide the rear casing 1 downwards while pressing on zone A;
remove the battery cover 2;
remove the battery by pressing on one side and lifting the other;
replace it according to the direction and template shown inside the cover.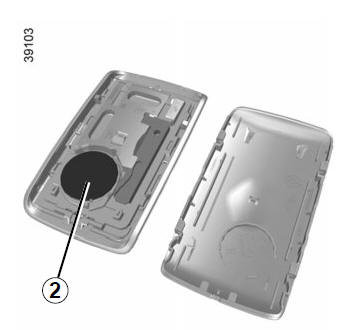 When refitting, proceed in the reverse order, then press one of the buttons on the card four times, close to the vehicle: the message will disappear.
Note: it is not advisable to touch the electronic circuit or contacts on the RENAULT card when replacing the battery.
The batteries are available from approved Dealers, and their service life approximately two years. Check that there is no dye on the battery: risk of an incorrect electrical contact.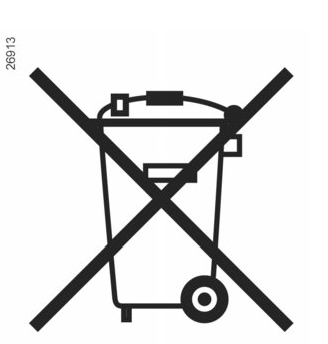 Operating faults
If the battery is too weak to ensure correct operation, you can still start and lock/unlock the vehicle.
Do not throw away your used batteries; give them to an organisation responsible for collecting and recycling batteries.